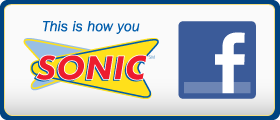 For Sonic Employees And Management Only
This is our internal Sonic Training Page.
Please sign up by following clicking sign up button.

When Entering name please enter full first and last name with 4 digit store code
ie Brad Mouton 4411
When entering email, if you are the GM, use your store email address otherwise all other managers should use personal email addresses. If you are a new GM please email us at jwilburn@guernseysonic.com and we will delete the old account so that you can create a new account.
Once login is verified and approved you will be notified.


Thanks and have a great day!