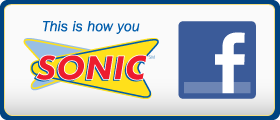 Cooks & Crewmembers
Business is hoppin and we are ALWAYS looking for new and exciting people like you!

If you want to have fun, this is the place to work! Where you will be loved and valued. We love our employees, we trust our employees, who in turn work very hard to give our guest an outstanding experience!!
Step up to the metaphorical plate, connoisseur of the kitchen, grand master of the grill or simple toaster of... well, toast. We're looking for people full of flavor who are ready to take the reins, eh... spatulas, and help lead our cooking areas to the promised land of fast, delicious food. Not sure you're up for the challenge? Of course you are! Otherwise you wouldn't be reading this wondering what your first prepared meal will be... That is unless you're just here to look at the pictures. Which is okay, visual learner!

What's in it for you:
- Master of your own domain
- Competitive pay
- Opportunity for advancement
- Flexible hours
- Ability to grant the wishes of hundreds of people a day... well, wishes for food and drinks
- Fun work environment
- Insurance and paid vacations YES we give all crewmembers vacation!
- Huge opportunity to move up the ranks within an organization that has great people and outstanding pay and benefits. We have many people just like you that started off carhopping and flipping burgers and now they run multi-million dollar businesses and make twice the money other restaurants pay their GM's. Did I mention the opportunity to become a part owner as well?! See our GM page for more details
What we're looking for in our cooks:
- Friendly and courteous attitude
- Clean appearance
- Willingness to cross-train on all the stations
- Team player
Minimum Age:- 16+ years old